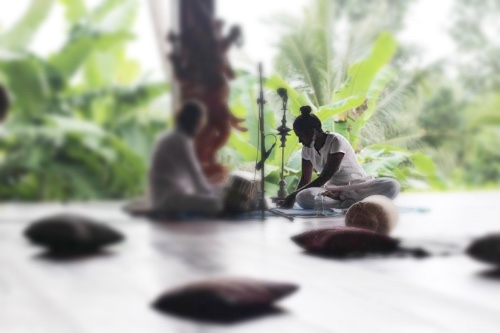 HANIA LUTHUFI
VOICE OPENING
DATE: Friday 17th June 4-5.30pm
INVESTMENT: 2000LKR
In this workshop dedicated on finding our natural singing voices, we will work on different voice excercises that will help us open and project our voices confidently and usefully. These voice excercises can be incorporated into a daily personal practice, as a meditation of sound, a nad yoga. At the end of the voice training session, we will learn some simple songs/chants, form a chant circle and sing together.
Students of all levels of experience are welcome.
TARA GERMANI
CHARKRA VINYASA
DATE: 28th May 3-6pm
INVESTMENT: 3000LKR
Introduction to a vinyasa flow practice
that is specifically designed to balance each of the
chakras.
This workshop will explore the chakra system – by mapping
out and explaining the seven chakras (vital energy
centers), while uncovering the basics of vinyasa flow. We
will be integrating what some may already know about
Ayurveda and the five elements; and observe ways to use
this lens to better understand how to balance our own lives and live with deeper awareness.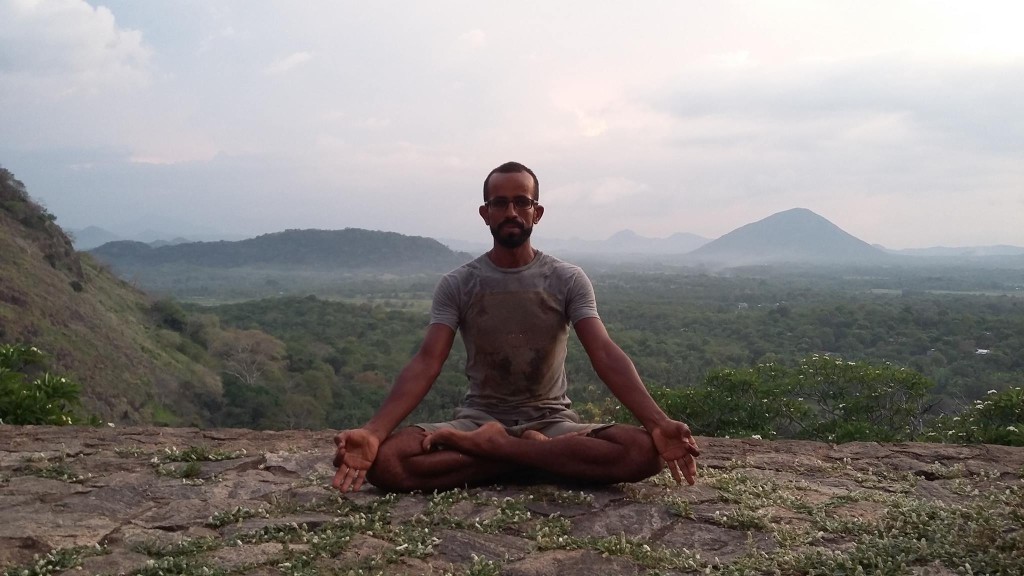 GEDA
INTO THE LOTUS
DATE: 21st May, 3.30-5.30pm
INVESTMENT: 2500LKR
Discover the posture of deep stillness and introspection. In this workshop, we will move through a series of preparatory asanas to help you understand and master the posture of the Buddha: Padmasana or Lotus Pose. As this is an advanced posture, we will begin with an intense warm-up and slowly work our way to open the deeper structures of the hips and lower limbs. This workshop is suitable for all practitioners as you will be able to take the postures at a level available to you and will also learn how to practice safely in the future.[
CHRISTINA SYMS
FORREST YOGA INTENSIVE:
BACKBENDS
DATE: 14th May, 4-6pm
INVESTMENT: 2500LKR
A Forrest Yoga heart-opening intensive will guide you through a series of invigorating and stimulating poses, urging you to connect to your heart. This intensive is especially designed to help break the walls you've built around your heart and clear the blocks from a lifetime of heartache, pain and suffering. It will take you on a physical and mental journey deep into the core of your very being with the intention of romancing your spirit.
The connection to heart and spirit is a sacred bond we often long for and look outside ourselves to fulfil; not realising the greatest love affair we can experience is that one with ourselves. The intensive will consist of pranayama, intention, warm up of seated asana + forrest yoga abs, the hot part, backbend apex, warm down + cool down and savasana. The Hot Part will be a mix of Sun Salutation A variations and a sweet juicy B-series. In Forrest Yoga, the B-series is Ana's take on the traditional sun B uniquely sequenced and slowed down to longer holds to get you feeling in your body. This B-series will be complimented with primary backbends to melt away the hardened part around your heart and paving the way for a deeper connection.
An intensive is a sacred space where you feel safe to open up, work with issues that arise and go beyond your perceived limitations. It will challenge every muscle and cell in your body, create space for healing, help you connect to your spirit and leave you feeling cleansed, refreshed and alive.
PLEUNI VAN HULTON
SCARAVELLI INSPIRED VINYASA WORKSHOP
DATE: Saturday 30th April, 3 – 5:30 pm
INVESTMENT: 2800LKR
Would you like to find freedom and ease of motion in your Yoga practice? Are you interested in how to release tension? This workshop is suitable for all Yoga lovers and Yoga teachers, either beginner or advanced who want to explore a totally different way of practicing inspired by Scaravelli Yoga. The important aim is to work with the body and not against it. We will go back to the bodies nature and we will work with its natural flow and direction of movement. We move out of static postures and bring the body as a whole into a playful and liberating experience.
We will look at how the body is designed to move and how compression influences the whole system. This workshop will teach you how to surrender and let go in your practice, how to wave and roll through the spine and move organically in and out of Yoga postures.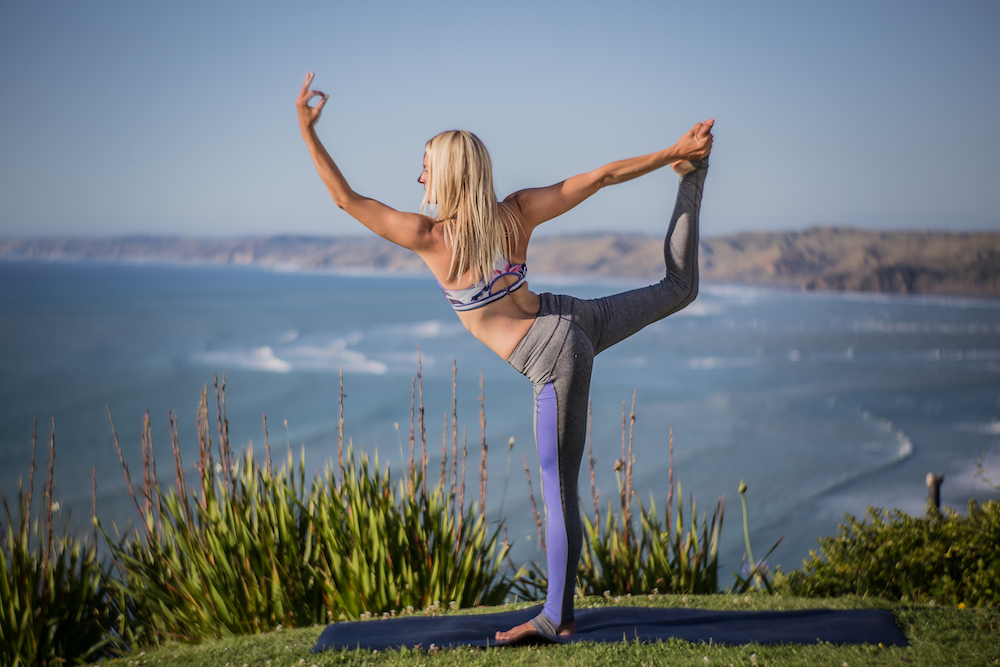 NATALIE FOX
YIN-YANG WORKSHOP – Naturally Balanced
DATE: Saturday 23rd April, 3 – 5:30 pm
INVESTMENT: 2800LKR
Join surfer and yogi Natalie Fox for a water themed yin-yang workshop on Saturday 23rd April. Delve into meditative yin to first relax the mind and explore the connective tissue and joints (specifically the hips). Mindfully transition into a yang vinyasa flow incorporating balancing postures to stabilise and inversions to challenge our comfort zone.
So much of the core strength, flexibility, focus and proprioception we develop through yoga can be transferred to dancing on the oceans waves. But you do not need to be a surfer to take this workshop! Come to gain more awareness of the body-mind connection and feel into the different energies of yin and yang, using your body as a vehicle of exploration.
Breathe, stretch, strengthen and witness the transformation.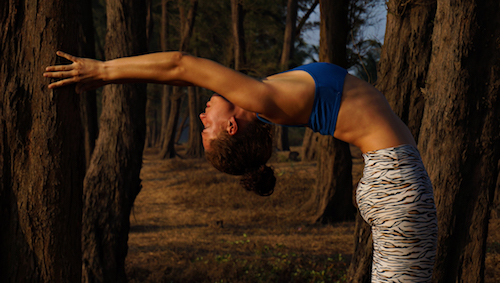 PLEUNI VAN HULTON
BACKBENDING WORKSHOP
DATE: Saturday 16th April, 3 – 6 pm
INVESTMENT: 3000LKR
This Backbending workshop is all about the emotional effect, anatomical details, safe preparation and key muscles in Backbends. Only when understanding how your body actually works, you can get the most out of your practice.
In this workshop you will learn how to strengthen and lengthen the right muscles, how to safely move in and out of Backbends and which Q's help you to feel the muscles you need to engage. We will look at each and everyone's personal experience to understand anatomical differences and how to work with them. Backbends help us to keep our spine healthy and by opening up our heart center, they open us up to the world!
ELLEN JOHANESEN
TAKING YOUR PRACTICE TO THE NEXT LEVEL
DATE: Sunday 28th February 4-6 pm
INVESTMENT: 2500LKR
This workshop takes you through some of the technical challenges of Ashtanga Yoga; jump backs, jump throughs and arm balances. Jumping back and through and are closely connected to arm balances: knowing one, you pretty much know the other – and therefore, we will practice them both in this workshop giving flight, lightness and fun to your practice!
ellen johanesen
VALENTINE´S SPECIAL
Sunday 14th February, 11-1pm
Investment: 2500LKR
Get ready for valentines day and connect to your potential for limitless love and compassion! In this special Valentines Workshop we will first work with asanas designed to open your heart, to be courageous and compassionate. We will then finish off with a chakra meditation on loving kindness – an ancient practice for boosting love for yourself and others!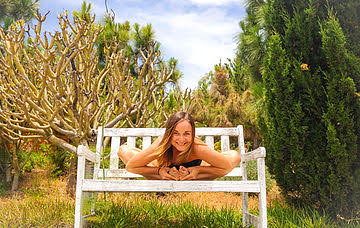 magder procner
BACKBENDING & ARMBALANCES WORKSHOP
DATE: Saturday 6th & Sunday 7th February 2016, 11am – 2pm
INVESTMENT: 3000LKR, 5500LKR for both workshops
BACKBENDING WORKSHOP
Saturday 6th February 2016, 11am-2pm
* Alignment and basic anatomy of various backbending poses – from simple to more advanced. Safety and injury prevention – learning correct techniques that will release pressure from your lower back. Building body awreness and discovering your own tensions and limitations. Finding openness in your heart and throat chakra as well as emotional release. All levels are welcome!
The backbending workshop is an all-level workshop which is aimed at introducing techniques which will help you understand backbending poses and teach you to perform these poses safely, creating space in your heart and releasing tensions accumulated over the years.
ARM BALANCES WORKSHOP
7th February 2016, 11am-2pm
* Alignment techniques for a variety of arm balance poses, from simple to more advanced
* Building strength and body awareness and recognising your own weaknesses and limitations
* Changing your perspective – turning your world upside down and bringing the element of playfulness into your life
* All levels welcome!
The arm balance workshop will help to awaken your inner child and bring some playfulness into your life, at the same time building strength and body awareness. We will explore a variety of arm balances for all levels – from beginner to more advanced, discussing correct alignment and muscle activation.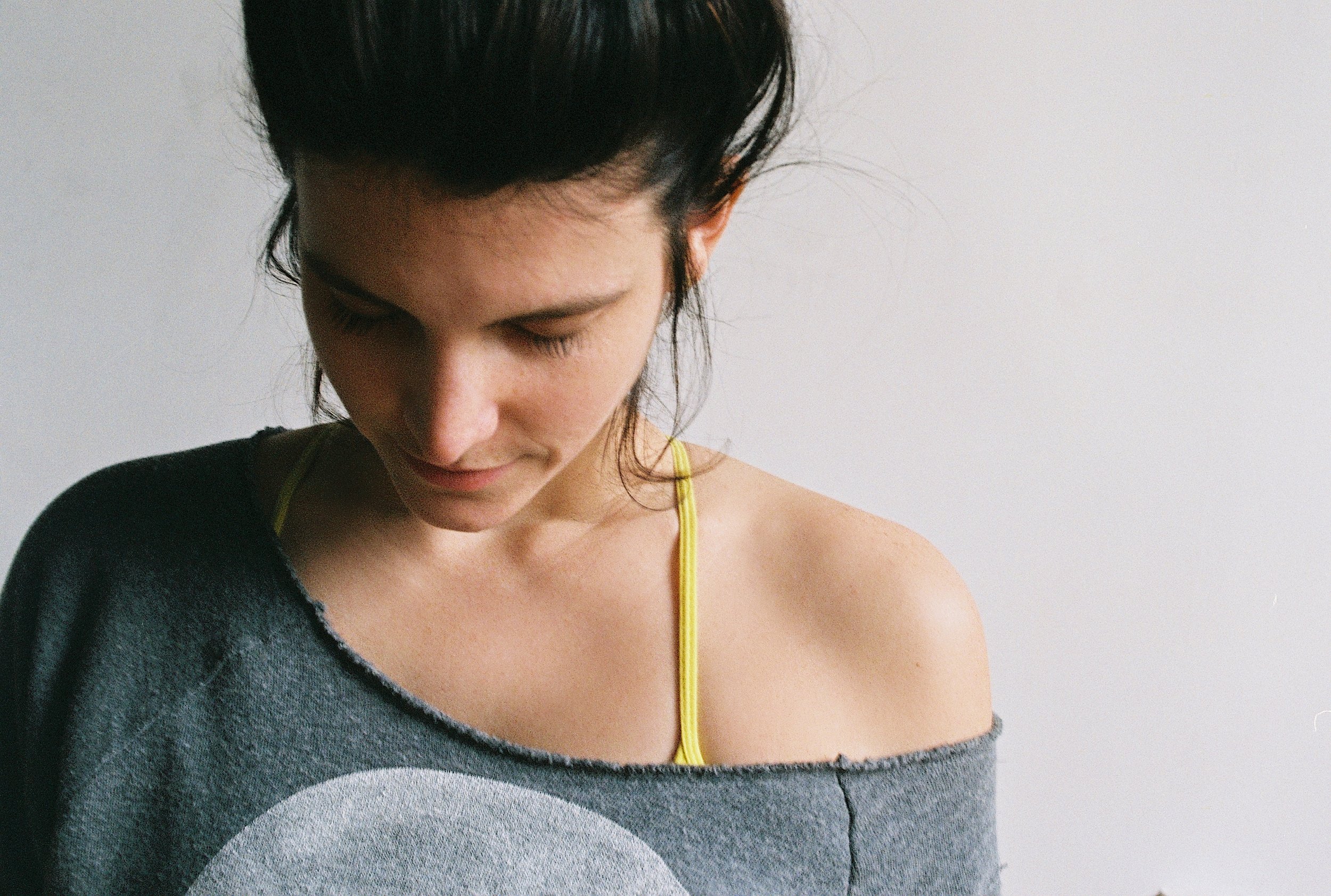 DATE: Friday 1st January / Saturday 2nd January / Sunday 3rd January 2016
INVESTMENT: All 3 workshops 5500LKR, 2 Workshops 4000LKR and 1 Workshop 2500LKR
New Year Weekend Special
BUILDING A STRONG PRACTICE, Friday 1st January 3pm-5pm
Examine of the architecture of a dynamic practice safely and skillfully. Foundations of a full range of asana, including twists, inversions, back-bending and arm balancing.
THE OTHER 7 LIMBS, Saturday 2nd January 3-5pm
A practical and approachable look at the other limbs of Yoga, using the Sutras and the Bhagavad Gita as a guide. This workshop offers different answers to the question "how to be a yogi" on and off the mat. Incorporates a mix of meditation techniques, intuitive asana, chanting and pranayama.
INTRO TO ASHTANGA, Sunday 3rd January, 3-5pm
In which we approach the Primary Series like a sandwich, and break it down one layer (or bite) at a time. This is a popular, comprehensive workshop designed for all levels, but especially for those curious about deepening their understanding of Asthanga as a system of yoga and primary practice.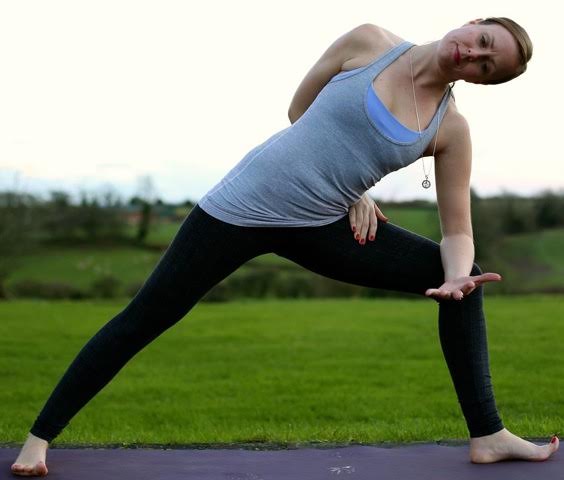 lucy mccarthy - (bruegger)
Introduction to Forrest Yoga
DATE: SUNDAY 20th December, 11am -1pm
INVESTMENT: 2500LKR
Forrest yoga has been developed by Ana Forrest over 30 years to address the physical and emotional stresses and challenges of today's people. Forrest Yoga is a dynamic practice built on the pillars of Breath, Strength, Integrity and Spirit.
A great part of the uniqueness of Forrest Yoga is the sequencing – embracing exercises that generate energy in the core and work to unwind the neck, shoulders, hips and spine. The sequencing is brilliant for building strength, stability and flexibility, and is very effective for creating healing around injuries.
This workshop will offer you the opportunity to discover the wonders and tools of Forrest Yoga, moving towards creating profound changes in the way that you work. A strong and steady sequence of Pranayama, Core Work, Inversions and Standing Poses will guide you through an experience of unravelling habitual tension, illuminating feeling in areas of 'numbness'.
Forrest yoga does not require strength or flexibility; it only requires that you bring an open mind. This workshop is suitable for all levels and modifications will be offered.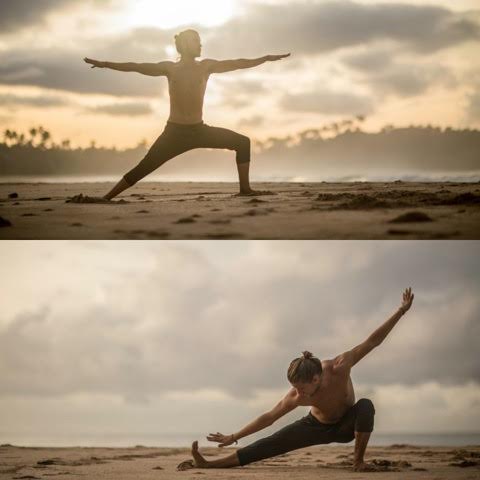 nik robson
Yin State of Mind – Medicine for the modern world
DATE: SUNDAY 13th December 10am-12pm & 7-9pm
INVESTMENT: Both Workshops 4000LKR, Single Workshop 2500LK
Introducing Yin – 10-12 Noon
The philosophy, science, benefits & practice of Yin Yoga.
Dragon Flow – 7-9pm
A Yin/Yang flow to open the hips set to live music
Yin Yoga is a slow introspective style of Yoga which focuses on the deeper connective tissues of the body. It is a great complement to yang styles of yoga such as Hatha & Vinyasa.